sweet potato & butternut squash rosti
An Autumnal side dish that makes a perfect addition to any main.
The Ingredients
Sunflower oil

1 onion, finely chopped

30g streaky bacon, finely chopped

170g sweet potatoes, peeled and coarsely grated

170g butternut squash, peeled, deseeded and coarsely grated

1tbsp chopped fresh thyme leaves

Salt and black pepper

15g butter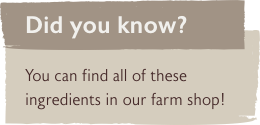 Print This Page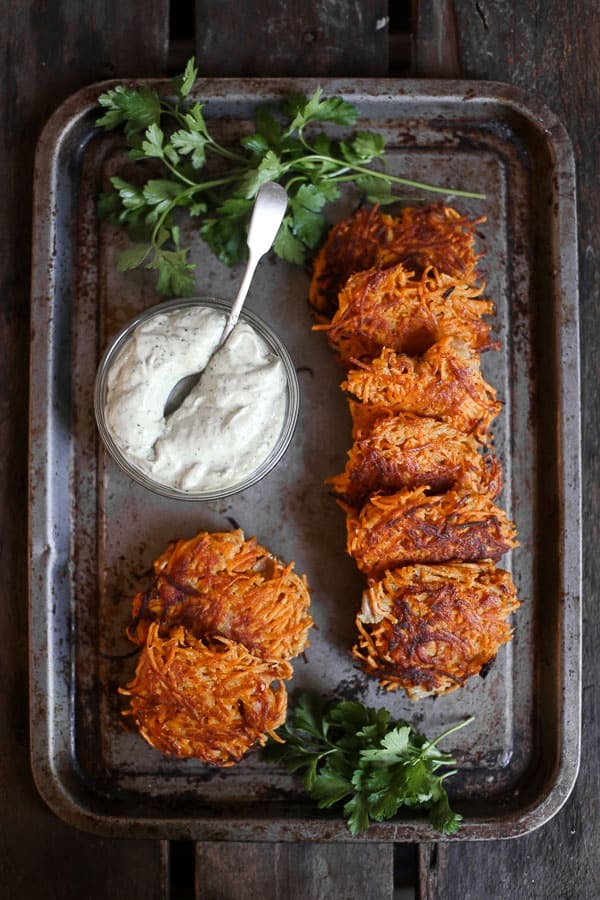 The Method
Preheat the oven to 200ºc/gas mark 6.
Heat 2 tbsp of the oil in a saucepan and fry the onion and bacon over a gentle heat until the onion has softened. Turn the heat up once the onion is soft to brown the bacon a little.
Put the grated sweet potato and squash into a bowl and sprinkle with a large pinch of salt. Allow to stand for 20 minutes then squeeze as much liquid out of it as possible.
Place back in the bowl, add the thyme and season well with black pepper. Add the onion and bacon, mix well.
Heat another tablespoon of oil in a small non-stick frying pan and add half the butter. When the butter has melted, add the potato mixture and press down well into the pan. Cook very gently for about 10 minutes making sure the rosti is not sticking to the pan.
Put a plate on top of the pan and turn the rosti out onto the plate. Melt the remaining butter in the frying pan and slip the rosti carefully back into the pan to cook the other side.
Serve wedges of the rosti.