ROASTED FIG, GOATS CHEESE & PUY LENTIL SALAD
WITH AN ORANGE & THYME DRESSING
Fresh and zesty, this makes a wonderful side salad or starter.
The Ingredients
Ingredients:

200g Puy lentils

250g chicken stock

1 small handful of spinach

1 small log of Hampshire goats cheese

4 fresh figs

½tbsp brown sugar

1tbsp balsamic vinegar

Salt & Pepper

Ingredients for the dressing:

4tbsp olive oil

2tbsp orange juice

1tsp maple syrup

2tbsp cider vinegar

Zest of 1 orange

1tbsp chopped thyme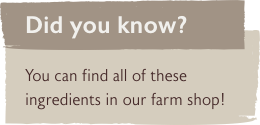 Print This Page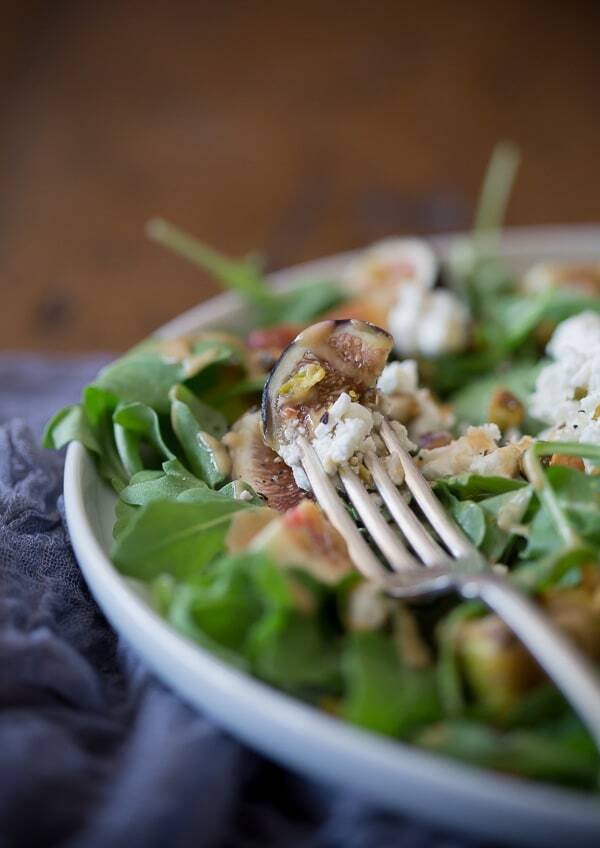 The Method
Make the dressing by mixing all the ingredients.
Place the lentils and the stock into a small pan and cook until tender, about 15 minutes.
Drain from excess liquid and then whilst still hot, add the spinach, stir well and then pour over the dressing, season and leave to cool.
Cut the figs into ¼'s and place in a frying pan with the sugar and vinegar.
Cook on a high heat until caramelising.
To assemble the salad; crumble the goat's cheese and add to the lentils.

Pile high on a plate and top with the figs.