roast cauliflower steak, curry oil and dukkah
A hearty Vegan meal, perfect for Veganuary!
The Ingredients
1 Cauliflower
1 Onion, diced
2 Cloves garlic, crushed to a puree
5 Sprigs thyme
175g Vegan Butter (100g and 75g batches)
1Tsp Salt
225ml Coconut Milk
50ml Olive oil
1½tsp Curry powder
½tsp ground tumeric
½tsp Salt
50g Blanched hazelnuts
1tbsp Cumin seeds
1tbsp Fennel seeds
1tbsp Coriander seeds
½tbsp Paprika
2tbsp Sesame seeds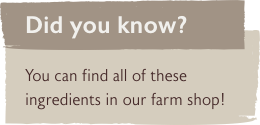 Print This Page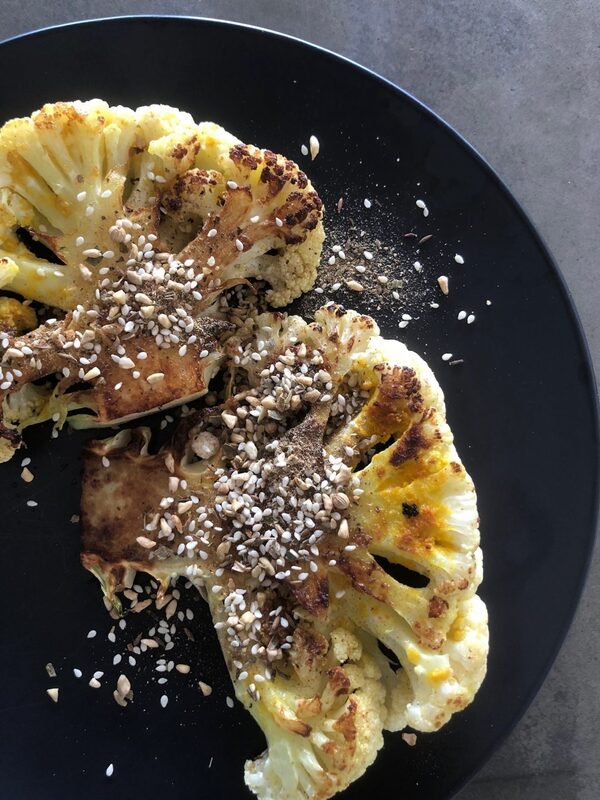 The Method
Preheat your oven to 180oC.

To prepare the cauliflower; cut off the root and remove the outer leaves. Stand the cauliflower on its root and cut in half. Stand each half on it's root and slice in half. You should end up with two 'steaks' and some leftover cauliflower.

For the puree; Heat a medium sauce pan, add 2 tbsp olive oil, and allow to heat again. Add in the diced onion, garlic and thyme, and sweat for three minutes. (Allowing to cook without colouring) Add in the remaining cauliflower and allow to cook out for five minutes. Add in the 75g batch of vegan butter, cook for eight minutes. Add in the coconut milk, reduce the heat, and leave to cook until cauliflower is soft. Blitz and pass. Set aside.

Heat the olive oil to 100oC in a pan over a medium heat. Add the curry powder, turmeric and salt. Take off the heat and leave to infuse until cold. Strain through a tea towel or j cloth.

In a bowl, mix together the hazelnuts, cumin seeds, fennel seeds, coriander seeds, paprika and sesame seeds. Spread over a baking tray and place in the oven for 10-12 minutes, until the dukkah looks brown. Blitz on pulse, until nuts are chopped.

Place a large frying pan over a medium heat, add in 2 tbsp olive oil and allow to heat. Place the cauliflower steak into the pan flat side down, allow to colour until brown, around 8 minutes. Using a spatula, turn the steaks over and repeat the process. Add in 100g of vegan butter and baste the steaks. Place in the oven for 10 minutes, until the cauliflower steaks are soft.

To plate up; Place the cauliflower steak on the plate, as central, then either spoon or pipe the puree on the steak sporadically. Spoon over the curry oil, then sprinkle on the dukkah.

Notes:

The dukkah will last for one month in an airtight container. You can also substitute the butter and milk out if you prefer or add in dairy versions if non-vegan.