Autumn at it's finest, in a creamy, nourishing risotto.
The Ingredients
900g pumpkin

2 -3 tbsp olive oil

85g butter

1 onion, finely chopped

1 litre well-seasoned chicken stock

2 cloves of garlic

300g risotto rice

75ml dry vermouth or white wine

170g freshly grated Parmesan cheese

1 bunch fresh oregano or sage, chopped

Salt and freshly ground black pepper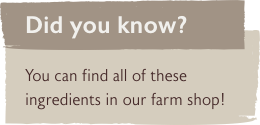 Print This Page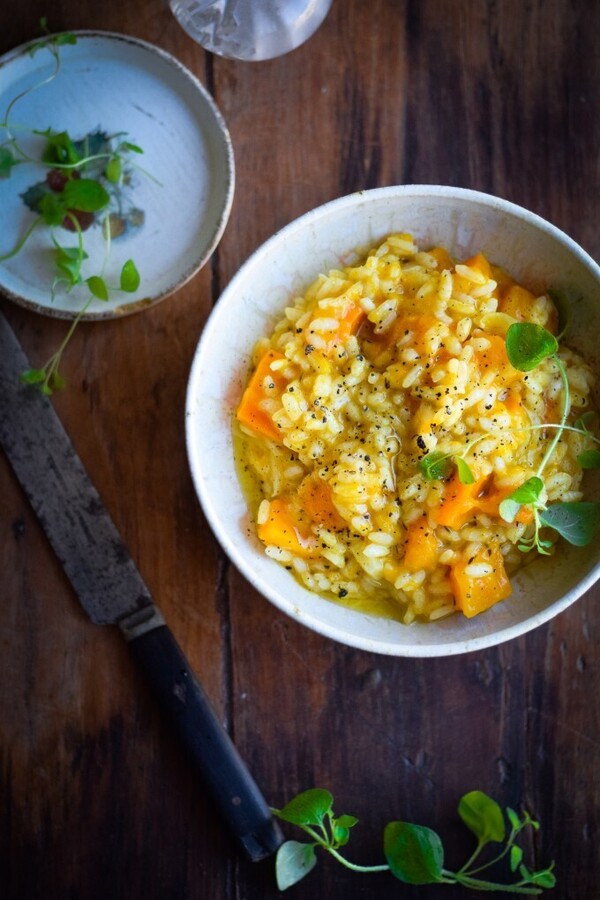 The Method
Preheat the oven to 200ºc/gas mark 6.
Remove the skin from the pumpkin and cut the flesh into large pieces and remove the seeds.
Drizzle with the oil and roast until tender, about 30 minutes. Cut into chunks and set aside.
Meanwhile, melt the butter in a large saucepan and stir in the onion. Cover with a piece of dampened greaseproof paper and lid then cook until soft (about 10-15 minutes).
Bring the stock to the boil then reduce the heat to a simmer.
Remove the paper from the onions and stir in the garlic and the rice and cook for about 5 minutes or until the rice looks translucent.
Add the vermouth and stir until evaporated. Add enough hot stock to cover the rice and bring to the boil. Turn down to a simmer and cook for about 20 minutes adding more stock as the rice absorbs the liquid and the pan becomes dry.
Cook until the rice is 'al dente' - tender but with a little bite.
Stir in the chunks of pumpkin or squash, Parmesan cheese and the chopped herbs. Season to taste and serve warm.