Individual Apple tarte tatin
The delicious classic apple pud, impressive to look at and taste.
The Ingredients
85g puff pastry

2 small dessert apples, Cox's or Braeburn

100g sugar

100g butter

You will also need 2 x 6.5cm diameter x 3.5cm deep stainless mousse rings.

Ingredients for the caramel sauce:

85g sugar

25ml water

90ml apple juice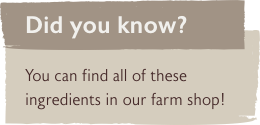 Print This Page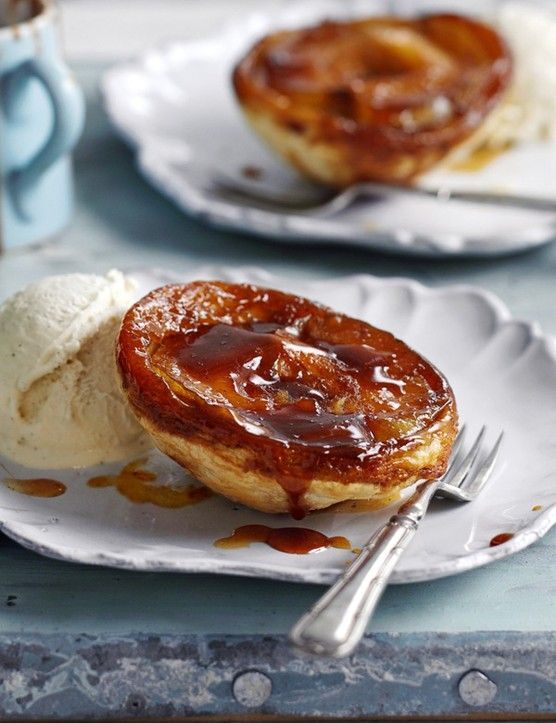 The Method
Roll out the pastry on a floured worktop to the thickness of a £1 coin and cut out 2 circles of approximately 7.5cm diameter and place on a baking sheet, prick all over with a fork and chill until later.

Preheat the oven to 175ºc/gas mark 3.

Make the caramel sauce: put the sugar and water into a small saucepan and heat gently until the sugar has dissolved.

When all the sugar has dissolved turn up to boiling and cook until the sauce becomes chestnut coloured. Pour in the apple juice and stir to dissolve lumps, return to a medium heat and simmer for 2-3 minutes. Allow to cool and place in the fridge to thicken up.

Shape a piece of kitchen foil round the bottom of each mousse ring to form a base.

Peel the apples and remove the cores with an apple corer.

Trim the apples if necessary to fit into the rings.

Put the 100g sugar into a saucepan and place over a medium heat and allow to caramelise until light brown, stirring to cook evenly.

When the syrup is caramel colour, pour it into the lined rings. Divide the butter between the rings and place it on top of the caramel, then put the apples in on top.

Bake for 20 minutes.

Remove from the oven and place the pastry discs on top, tucking the edges into the sides of the rings.

Cook for another 15-20 minutes until golden brown.

Remove the tatins from the oven, leave to rest for 2-3 minutes then turn out carefully. Serve with the caramel sauce.