The traditional crepe style pancake.
The Ingredients
110g/4oz plain flour

A pinch of salt

1 egg

1 egg yolk

290ml/1/2 pint milk, or milk and water mixed

1 tablespoon oil

Oil for cooking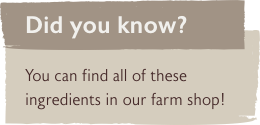 Print This Page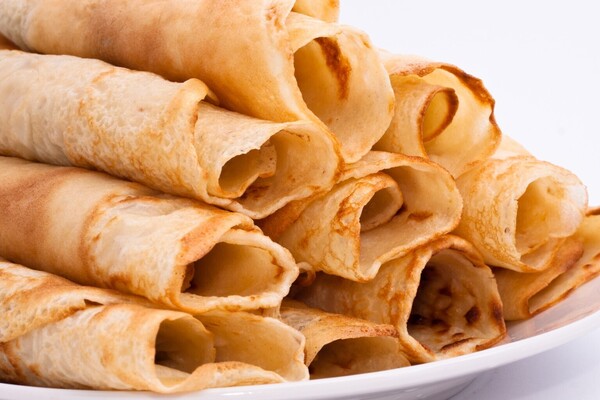 The Method
Sift the flour with the salt into a bowl and make a well in the centre, exposing the bottom of the bowl.




Put the egg and egg yolk with a little of the milk into this well.




Using a wooden spoon or whisk, mix the egg and milk and then gradually draw in the flour from the sides as you mix.




When the mixture reaches the consistency of thick cream, beat well and stir in the oil.




Add the remaining milk; the consistency should now be that of thin cream.




(Batter can also be made by placing all the ingredients together in a blender for a few seconds, but take care not to over-whizz or the mixture will be bubbly.)




Cover the bowl and refrigerate for about 30 minutes. This is done so that the starch cells will swell, giving a lighter result.




Prepare a pancake pan or frying pan by heating well and wiping with oil. (Pancakes are not fried in fat" the purpose of the oil is simply to prevent sticking).




When the pan is ready, pour in about 1 tablespoon batter and swirl about the pan until evenly spread across the bottom.




Place over heat and, after 1 minute, using a palette knife and your fingers, turn the pancake over and cook again until brown. (Pancakes should be extremely thin, so if the first one is too thick, add a little extra milk to the batter. The first pancake is unlikely to be perfect, and is often discarded).




Make up all the pancakes, turning them out on to a tea-towel or plate.




NOTES: Pancakes can be kept warm in a folded tea-towel on a plate over a saucepan of simmering water, in the oven, or in a warmer. If allowed to cool, they may be reheated by being returned to the frying pan or by warming in the oven. Pancakes freeze well, but should be separated by pieces of greaseproof paper. They may also be refrigerated for a day or two.